Patty Jonas
 2021 PGA of Saskatchewan Teacher of the Year
Golf Hall of Fame British Columbia
Class A Member, PGA of Canada, 1991
With over 30 years of experience in the golf business I have worked as a Head Professional, Associate Professional and Teaching Professional. I have spent the majority of my career as a instructor and have taught a variety of golfing abilities which has led me to really enjoy the beginning, and intermediate golfer. If you want to go to the next level in your game I can take you there! Whether you are a 30 handicap or wanting to play competitive golf, I will help you reach your goals.
 I am available for both group and private instruction, clinics and playing lessons at the Saskatoon Golf and Country Club. I can be contacted at 604-787-8502.
I look forward to helping you with your game.  Non-Members are welcome!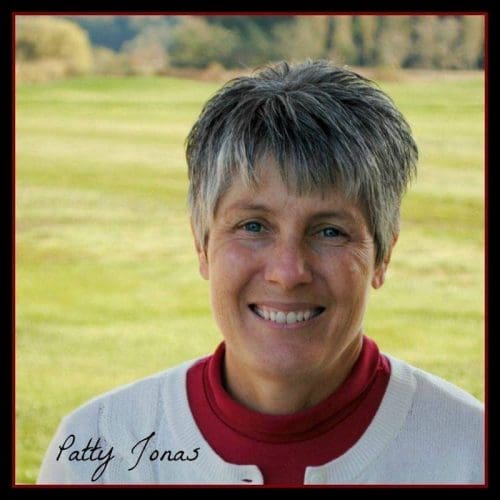 Playing Achievements
PGA of BC Women's Champion, 1996, 2000 & 2008
B.C. Amateur Champion, 1984 & 1985
Ranked No. 1 Women's Amateur in Canada, 1984
Five-time Canadian National Team Member, 1982-1985
Canadian World Amateur Team Member, Hong Kong, 1984
Winner DuMaurier Series, Niakwa Golf Club, Winnipeg, Man., 1997
Qualified for DuMaurier Classic, Vancouver Golf Club, 1988
Winner of the Kyalami Classic, South African Women's Tour, 1988
Played the European Women's and the US Futures Tour, 1986
B.C. Amateur Team Member and Captain, 1981-1985
Lamar University Women's Golf Team, 1980-1984
Personal Achievements
2021 PGA of Saskatchewan Teacher of the Year
PGA of Saskatchewan Board of Directors 2021
2019 BC Golf Hall of Fame Inductee
PGA of BC Board of Directors  2008 –  2011
Member PGA of Canada, 1987
Class A LPGA, 1995-2002
Lamar University Women's Swim Team, 1980-81
Competitive Swimmer age 9-15. Clubs include: North Shore Winter Club, Vernon Kokanees, and Prince George Barracudas